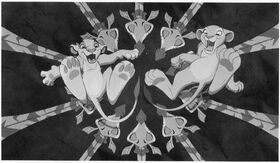 Welcome! Upendi for all of you!
      Please DO NOT edit my Profile!

Hi,my name is LovelyKitten206 ,and im super ugly : )
My Favorite Movies
One Hundred and One Dalmatians
Ice Age (all of them)
Madagascar 3: Europe's Most Wanted
My Favorite animals
Cats
Signatures
My Favorite Characters
Favorite Songs
Things that I Believe
Favorite Phrases
"Long Live the King."
"You wont get a sniff without me!"
"I'm surrounded by idiots."
"Hakuna Matata."
"Upendi"
"Asante-sana"
"Creepy little Monkey"
"I know that your powers of retention,are as wet as a warthog's backside"
Some Pictures Added By Me