Welcome to
The Lion King Wikia!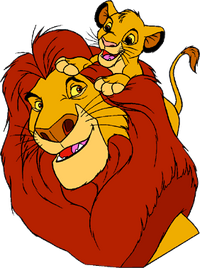 Welcome to The Lion King Wikia, a database that anyone can edit.
This is a wikia devoted to all things related to The Lion King. This includes the films, the merchandise, the musical, and more!
The Lion King Wikia currently has 1,268 articles.

Rules
Please be respectful to other users.
Please keep your language clean.
Please refrain from adding fan-related material to the articles.
Please use correct grammar and spelling.
When posting, please put ~~~~ at the end of your messages.
Featured Articles
| | |
| --- | --- |
| Spike is an ostrich chick who makes his first and only appearance in Mummy Pumbaa. He is the brief adopted son of Pumbaa. While searching for grubs, Pumbaa comes across a peculiar white object. Mistaking it for a stone, he starts to kick it toward Simba, but the lion cub stops him just in time, explaining that the object is in fact an egg. Timon comes up to join his friends, and the three muse as to what kind of animal could be inside the egg. The three agree to go fetch breakfast, and Timon leaves the egg in a patch of sunlight atop a tree stump. | |
---
| | |
| --- | --- |
| Return of the Roar is a book inspired by The Lion Guard. The book begins by introducing Kion, the prince of the Pride Lands, and his best friend, Bunga. At the start of the story, the two friends are goofing around on Pride Rock, where Simba is teaching Kiara about life as a future monarch. Kion's antics with Bunga disturb the two, so they take their game away from Pride Rock and into the heart of the Pride Lands. | |
---
| | |
| --- | --- |
| Basi's Herd is a group of hippopotamuses from The Lion Guard. They live in Big Springs, a water hole in the Pride Lands. When Beshte gets covered in mud, he brings his friends to Big Springs, where the herd is milling around lazily. Once there, Beshte demonstrates how the fish pick the mud off the coats of the hippopotamuses, even opening his mouth to let the fish pick through his teeth. Basi joins his son and is approached by Pua, the leader of the crocodiles, who asks if his float is allowed to eat from the water. Basi tells Pua to come back next week, and Pua amicably agrees. | |
Featured Video
Explore the Wiki
Movies
Voice Actors
Books

The Lion King: Six New Adventures • The Brightest Star • More

Comics
Songs

"Circle of Life" • "I Just Can't Wait to be King" • "Be Prepared" • More

Scores

"This Land" • "...To Die For" • "King of Pride Rock" • More

Film Characters
Other Characters
Poll
What's your favorite song from The Lion Guard: Return of the Roar?
Picture of the Week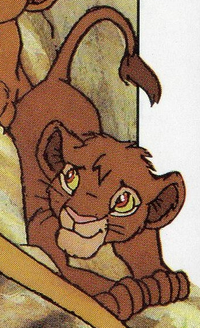 Chumvi
Quote of the Week
"

"Look, banana beak is scared!"
—Simba

"