Welcome to
The Lion King Wikia!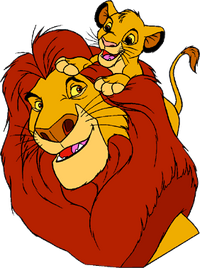 Welcome to The Lion King Wikia, a database that anyone can edit.
This is a wikia devoted to all things related to The Lion King. This includes the films, the merchandise, the musical, and more!
The Lion King Wikia currently has 1,446 articles.

Rules
Please be respectful to other users.
Please keep your language clean.
Please refrain from adding fan-related material to the articles.
Please use correct grammar and spelling.
When posting, please put ~~~~ at the end of your messages.
Featured Articles
| | |
| --- | --- |
| Makucha is a leopard from The Lion Guard. Makucha comes from a land far away, where he is intent on catching an okapi named Ajabu. His hunting becomes so relentless that Ajabu flees to the Pride Lands, but Makucha stays hot on his trail, intruding on the kingdom in order to find him. Shortly after entering the kingdom, Makucha leaves tracks that are spotted by Fuli, who alerts the Lion Guard to his presence. | |
---
---
| | |
| --- | --- |
| Pride Rock is a magnificent rock formation that serves as a central location in The Lion King universe. It is home to the monarchy. Pride Rock serves several key purposes: it houses the monarch and his pride, serves as the central meeting place for residents, and is the place where official business is conducted. A strategically advantageous location, Pride Rock proves the perfect home for a monarch, as it provides a clear view of the Pride Lands, including its bordering territories, the Elephant Graveyard and the Outlands. | |
Featured Video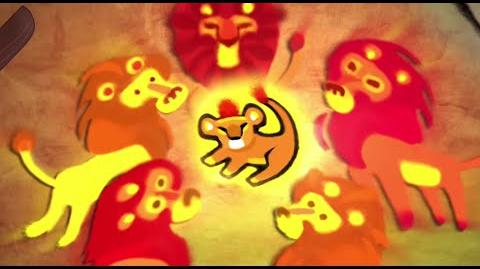 Explore the Wiki
Films
Voice Actors
Books

The Lion King: Six New Adventures • The Brightest Star • More

Comics
Songs

"Circle of Life" • "I Just Can't Wait to be King" • "Be Prepared" • More

Scores

"This Land" • "...To Die For" • "King of Pride Rock" • More

Film Characters
Other Characters
Poll
Would you like to see The Lion King in live action?
Picture of the Week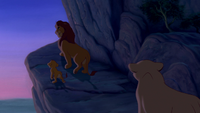 Mufasa leads Simba up Pride Rock
Quote of the Week
"

"In the meantime, let's make ourselves at home...jackal style!"
—Reirei

"