Welcome to The Lion King Wikia!
Welcome to The Lion King Wikia, a collaborative database for everything related to The Lion King franchise: films, television series, books, comics, and more. Anyone can edit our site so long as they work in abidance with our rules. Together, we work to create the best comprehensive encyclopedia for The Lion King franchise.
Explore the Wiki
Films
Voice Actors
Books

The Lion King: Six New Adventures • The Brightest Star • More

Comics
Songs

"Circle of Life" • "I Just Can't Wait to be King" • "Be Prepared" • More

Scores

"This Land" • "...To Die For" • "King of Pride Rock" • More

Original Characters
Other Characters
Featured Articles
| | |
| --- | --- |
| Mulungu is a male god of Africa. When the birds of the earth appeal to him to make them colorful, Mulungu heeds their request. He paints many birds in different colors, but one bird named Che Mlanda impatiently cuts the line and demands that Mulungu paint him next. At first, Mulungu tells Che Mlanda to wait his turn, but when the bird continues to disrupt Mulungu's work, the god paints Che Mlanda a dull brown as punishment for his impertinence. | |
---
| | |
| --- | --- |
| Which Way Out? is a comic inspired by The Lion Guard. While on patrol, the Lion Guard spots Janja and his cronies, Cheezi and Chungu, invading the Pride Lands. The team immediately takes chase, forcing the hyenas back into the Outlands, but once out of the Pride Lands, the Lion Guard becomes lost in a maze of rock walls. Bunga suggests that they split up, but Kion reminds him that that is exactly what Janja wants and that the hyenas are likely waiting in ambush. | |
---
| | |
| --- | --- |
| Utamu are grubs that inhabit the Pride Lands. They emerge once a year, and are Timon and Pumbaa's favorite type of grub. When the Lion Guard stumbles across Mapema Rock, Bunga resolves to hunt for Utamu grubs. Before he can start, the group is called away on another mission, but afterward, Kion agrees to help him find the grubs with Beshte and Ono. At first, the group appears to get lost in their search, but Bunga instructs his friends to follow a group of dung beetles. | |
Poll
Who is your favorite couple?
Picture of the Week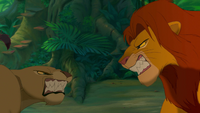 Simba and Nala fight
Quote of the Week
"

What was that? The weather? Very peculiar, don't you think?
—Rafiki

"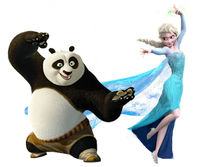 Ad blocker interference detected!
Wikia is a free-to-use site that makes money from advertising. We have a modified experience for viewers using ad blockers

Wikia is not accessible if you've made further modifications. Remove the custom ad blocker rule(s) and the page will load as expected.