This is the talk page for discussing improvements to the Mapigano article.

Please sign your posts with ~~~~.
Put new text under old text.
Click here to start a new topic.
New to The Lion King Wikia?
Welcome! Ask questions, get answers.

Assume good faith.
Be polite.
Be welcoming.
Do not bite the newcomers.
Do not remove any messages.
Maintain civility at all times.
No personal attacks.
Respond in a mature manner.
Possible New Infobox Photo
Would one of these possibly suit for a new infobox pic for Mapigano?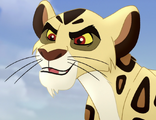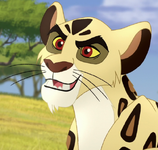 Pinkpeony73
(
talk
) 23:25, November 15, 2016 (UTC)
I like the first one (Map1.png). Feel free to change it, if no one else has any suggestions. :) --Honeyfur 20:56, November 16, 2016 (UTC)
Okay, thank you! Pinkpeony73 (talk) 13:25, November 17, 2016 (UTC)