"

The mashindano is a physical challenge. It's how the crocodiles determine their leader.
—Basi

"
A mashindano is a traditional competition between crocodiles for dominance over the float. It is a tradition featured in "The Rise of Makuu".
Information
Concept
When a crocodile grows old or is deemed unfit to be leader, another crocodile may challenge him to a physical fight. Whoever gives up first - by tapping out - is banished from the float, while the winner takes control of the remaining crocodiles. It traditionally takes place near Lake Matope at sunset.
History
It is assumed that the mashindano is a tradition among the crocodiles of the Pride Lands.
When Makuu attempts to become leader, he challenges the old leader, Pua, to a mashindano. The two brawl until Makuu pins Pua down, and the old crocodile taps out, giving up. Simba then comes forward, congratulating Makuu, and thanks Pua for his service. Makuu, on the other hand, taunts Pua as he is exiled from the float. Kion watches all of this with worry, wondering if Makuu's appointment is bad news for the Pride Lands.
Trivia
"Mashindano" means "competition" in Swahili.[1]
Video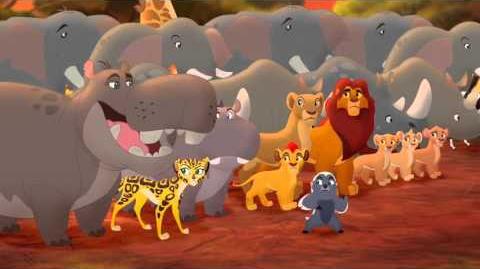 References
Ad blocker interference detected!
Wikia is a free-to-use site that makes money from advertising. We have a modified experience for viewers using ad blockers

Wikia is not accessible if you've made further modifications. Remove the custom ad blocker rule(s) and the page will load as expected.