George Scribner
Biographical Information
Name

George Scribner

Birthplace

Panama City, Republic of Panama

Career Information
Occupation

Artist, director, animator

Years

1980 - present

Website

www.scribnerart.com

The Lion King work
George Scribner is an artist, director and animator who works for Disney, as well as the original director of The Lion King.
Biography
Scribner was born and raised in the Republic of Panama, where he attended grade schools and drew his way through most of his classes. After attending The Bolles School in Florida, he majored in film studies at Emerson College in Boston and moved to Los Angeles to pursue animation and joined Hanna Barbera Productions. In the mid 1980s, He became an animator at the Walt Disney Studios where he worked on several animation projects. His first directorial debut was Oliver & Company released in 1988. After the release of Oliver & Company, Scribner signed on the director for the working film, King of the Jungle. In October 1991, Scribner was joined by co-director, Roger Allers.[1] Allers brought on board Brenda Chapman, who would become the head of story. Afterwards, several of the lead crew members, including Allers, Scribner, Don Hahn, Chapman, and production designer Chris Sanders, took a safari trip to Hell's Gate National Park in Kenya, in order to study and gain an appreciation of the environment for the film. After six months of story development work, Scribner decided to leave the project, as he feuded with Allers and the producers on their decision to turn the film into a musical, as Scribner's intention was of making a documentary-like film more focused on natural aspects.[2] In April 1992, Scribner was replaced by Rob Minkoff. Despite being off the production team, Scribner was still credited as contributing "additional story material".[3]
Scribner would later work on the Disney film, Dinosaur. In recent years, Scribner went on to become the animation director and concept artist for Walt Disney Imagineering where he directed Magic Mickey's PhilharMagic, Disneyland: The First 50 Magical Years, and The Twilight Zone Tower of Terror. Along with this, Scribner was commissioned to paint large scale oil paintings of the upcoming Panama Canal Expansion until its inception in 2014.[4]
Videos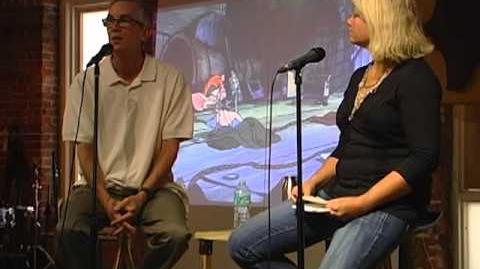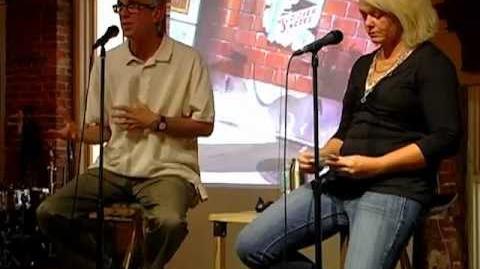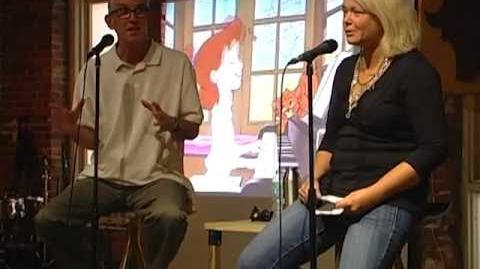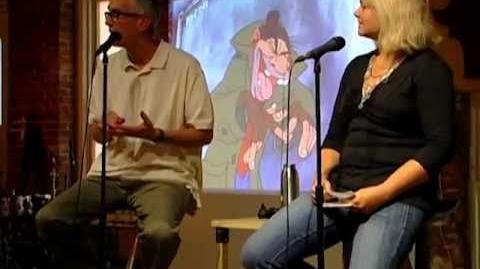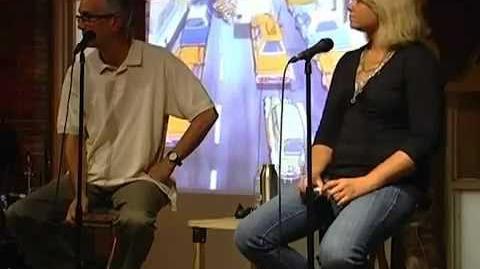 References