Darrell Rooney
Information
Birthname
Darrell Rooney
Years Active
1978 - present
Darrell Rooney is an American animator, artist, and director who works for the Walt Disney Company. He is best known for directing The Lion King II: Simba's Pride.
Biography
A graduate of Sheridan College of Applied Arts and Technology, Rooney started at Disney in 1978,[1] where he worked as a visual effects animator on the movie, Tron.
He was nominated for an Annie Award in 2001 for Outstanding Individual Achievement for Directing in an Animated Feature Production for directing Lady and the Tramp II: Scamp's Adventure.[2]
According to the documentary, "Proud of Simba's Pride," Rooney was under a lot of pressure during production of the sequel.
Other Films
Trivia
Video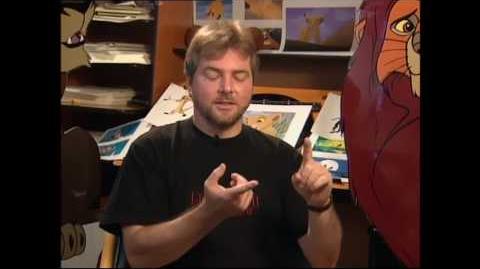 External Links
References
Ad blocker interference detected!
Wikia is a free-to-use site that makes money from advertising. We have a modified experience for viewers using ad blockers

Wikia is not accessible if you've made further modifications. Remove the custom ad blocker rule(s) and the page will load as expected.